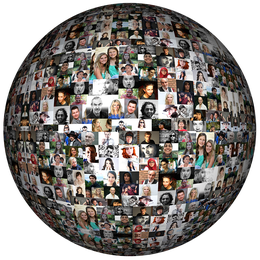 "The answer to the question on how to use Social Media lies in the name itself - being social; listen and respond; humanize the brand" ― Anoop Raghav
According to Statista.com, in 2019 there will be an estimated 2.77 billion social media users around the globe, up from 2.46 billion in 2017. 
As these networking sites continue to grow worldwide, more companies are aware of the fact that using social media is no longer an option. It is a powerful, cost-effective way to grow a brand. But knowing how to use social media effectively is essential. Otherwise, lots of precious time is wasted updating pages with content that yields zero results.
Here are the 17 simple tips to improve your social media's bottom line.
1. Clarify your brand's objectives. What's your social media goal? If you don't aim at a target, it's pretty hard to hit it.
2. Want to start conversations going on social media? Try humor, questions and controversy. They work well.
3. If you find tracking tedious, at least use Facebook Insights. You'll see a lot about your Page progress.
4. Generic posts that sound "canned," will not speak to anyone in particular. Instead, create posts that reflect your brand and audience's language.
5. If you want your social posts to attract your ideal audience, share quality content that adds value. Aim to educate, entertain, inform or inspire.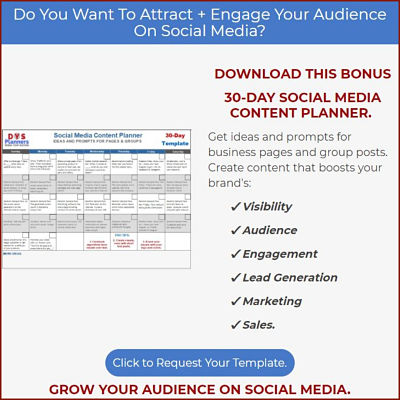 6. Social media is a powerful tool, but it can also be your biggest time stealer. Use managment tools and templates that help you plan and stay focused.  
7. Be consistent and post regularly during your audience's peak online times on any social networks you've chosen to be frequent on.
8. Being consistent doesn't mean bombarding your audience multiple times daily on numerous platforms. Content overload is a thing. People get social media fatigue and unfollow or tune out. Experiment with quality over quantity and analyze the data.
9. To see the best times to post on FB, click FB Insights' "Posts > When Your Fans are Online." Posting during these times will improve your organic reach.
10. Include a rich mix of multimedia in your social content strategy. Video, photos, infographics and audio clips.
11. Use Instagram hashtags to extend your reach as well as crowd-source user-generated content.
12. Shadowbanning is a nightmare. Switch up or reduce hashtag use often and be sure you're not using any banned ones.
13. Instagram's bio space is limiting. To create flexibility with the single bio URL, add a link tree to include multiple call-to-action buttons that match your posts. This tactic makes it easy for your audience to engage and generates targeted traffic to your landing or sales pages. Take a look at how I've done it on my page and why not follow me while you're there?
14. If you're advertising on Facebook, remember your ad images, including the thumbnail, cannot include more than 20% text.
15. Got a launch coming up? Give your new product campaign a name and start talking about it on your social media to create awareness.
16. But don't share too many details about the new offer. Mystery breeds interest. Hints and teasers are part of the fun.
17. Use a social media posting planner to simplify your management and marketing. With a good planner you can create a consistent content strategy, then schedule to save time. You can automate the posting, but not engagement.
Ready to attract and engage your ideal audience on social media? Hire this consultant to optimize your content strategy.
Contact me today and let's talk about your needs and objectives.
---
SHARE THIS POST USING THE ICONS BELOW.
---
 Have your say, share your thoughts below.