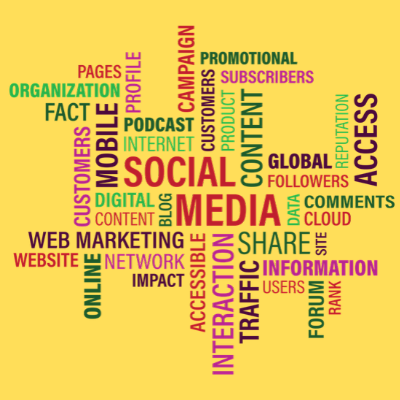 "Content is anything that adds value to the reader's life." - Avinash Kaushik
Within the last ten years, the digital world has changed drastically. Previously, online goals for companies were mainly finding the right content for a website; today, there are so many social media sites with audiences hungry for fresh content. Many consumers check out brands on social media before going to company websites.
It's easy for an Organisation to open a Facebook, Twitter, or a Pinterest account, but finding the right mix of useful content to post consistently is another issue altogether.
Here are five simple content ideas. 
1. Visuals, Audio, and Video
Most social networks facilitate the option to post different formats. Because your audience has different preferences of how they consume content, offering a variety of options caters to the different learning styles. 
2. Lessons and Experiences
Social networking is all about connecting. People want to have meaningful conversations, so share personal thoughts and as well as curated content. Because people like to connect with brands and businesses on a personal level, sharing both success and struggles or behind-the-scenes content makes your brand human and relatable.
3. Humor and Helpful Information
Posts don't have to always be about your industry or your business. Depending on the platform, it's perfectly fine to share an occasional cat video, memes, or jokes. Entertainment is one of the reasons people flock to social media. Share interesting and relevant statistics, current headlines or industry news. When it's appropriate link to your company website. 
4. Links to Your Blog or Website
Post an attention-grabbing or curiosity generating headline and include a link to your website. Make sure you have subscriber opt-ins in place so your visitors can stay in touch, and add a value-adding lead magnet.
5. Free Resources and Promotions
Share giveaways to grow your subscribers, thank your audience, and market your offers. Post landing page links, flash sales, and promotions. But remember, social media is about connecting and not hard selling. The quickest way to turn your audience off is by continually pushing your company products. Use the 80/20 rule and add more than you ask.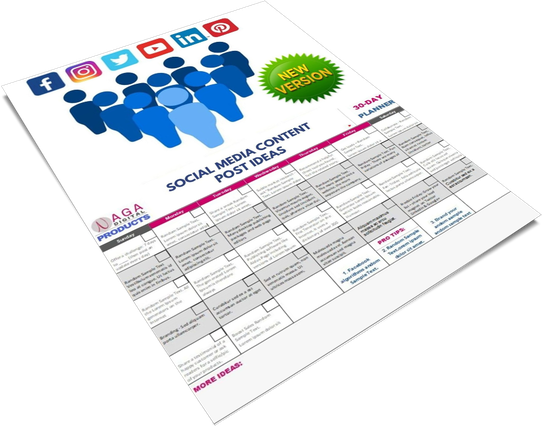 Finding the right kind of content that adds value to your audience is not a one-time event. It takes time, and there is no formula. The best way to figure it out is by posting regularly and experimenting with different content pieces. Then, based on your company's objectives, look at the analytics. Track and analyse the data to see trends, then share more of what your audience is interested in.
There is no bad content if it adds value to your audience. As long as it's not about selling 24/7, creating variety will attract and grow your audience. My 30-Day Planner is a good place to start. To download it for free today click here.
---
SHARE THIS POST USING THE ICONS BELOW.
---
 Have your say, share your thoughts and discuss below.