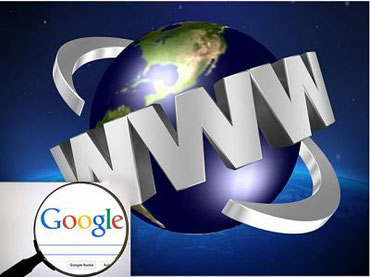 "The Internet is becoming the town square for the global village of tomorrow." 
- Bill Gates
In 2015 it was estimated that 3.2 billion people, or almost half of the world's population, would be online by the end of that year. As of June 2017, 51% of the world's population had internet access.
Update in June 2018, and according to internetworldstats.com, 54% of the population of the world use the internet. That's 4.1 billion users who are online, out of the estimated global population of 7.6 billion people. Based on factual numbers statista.com has a timeline displaying a forecast of the number of digital buyers worldwide up to 2019. Over 2 billion people worldwide are expected to buy goods and services online, up from 1.46 billion global digital buyers in 2015. Given the above data can we both agree some of the 2 billion digital buyers are your potential customers? 
These are both local and global leads who are looking for the solutions your company offers. But without an optimized website and digital marketing strategy, companies are missing opportunities to serve these customers. A website is not a luxury, but a necessity for the 21-century organization. Below are 3 Big benefits of having an optimized site with strategic marketing strategies that help your audience find you online. 
1) International Visibility.
When was the last time you opened the Yellow Pages to find a business? We live in the digital age, and today many empowered consumers first go to google before making purchasing decisions.  Your potential clients are online every day on their smartphones and mobile devices, searching for solutions to their problems. If you don't have a website, and a strategic online presence your potential local and global clients can't find you on the internet. However, they may see your competitor. Digital marketing is one way brands can stay relevant in a changing business landscape.
2) Cost-effective Marketing.
A website is the core component of any digital marketing strategies. Used as the execution hub of your online campaigns it is a budget-friendly way to compliment word-of-mouth campaigns. When people get your marketing materials like business cards and flyers, by default many will visit your site to learn more about your company. Unlike printed marketing materials like brochures or postcards, a website can quickly be changed to add or update offers and business information without extra costs. After making a purchase, some of your website visitors may want to recommend your company to their friends and family. It's easy for consumers to quickly share a website link or Social Media handle as opposed to business cards and flyers that land in a dustbin or some dusty drawer. The return on investment with digital marking is better than traditional methods. 
3) More Sales.
Your website is like a 24-hour Assistant, without the salary overheads. Digital marketing can help you get more leads and convert more sales. In the age of globalization consumers all over the world can buy from your website while your sales team is asleep on another side of the planet. Buyers don't have to wait until you open shop, or wait to call your company during your time zone office hours.  An optimized digital marketing funnel makes it convenient for consumers to buy online from the comfort of their homes. With a sales process in the background, orders can be delivered within hours, days or weeks. Todays empowered consumer wants convenience. They want to save time and money, and if your company is not making the buyers' online journey as pleasant as possible with smooth funnels, your competitor is probably going to capture your potential leads and close the sales.
Does your company have an optimized online presence designed to delight your customers and increase revenue?
Hire this digital consultant to do a website audit then create a strategy that attracts your audience, builds your brand, and closes prospects. Contact me and let's talk.
---
SHARE THIS POST USING THE ICONS BELOW.
---