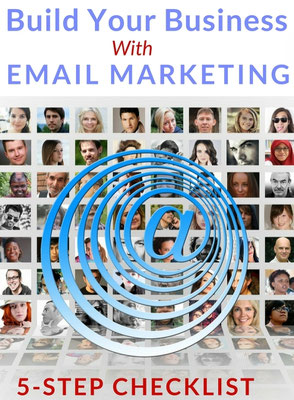 "Email has an ability many channels don't: creating valuable, personal touches – at scale." 
- David Newman
In 1971 computer engineer Ray Tomlinson sent a simple test email to himself. The email was sent from one computer to another computer sitting right beside it in Cambridge, Massachusetts. But it traveled via ARPANET, a network of computers that was the precursor to the Internet.
A lot has come and gone in the digital world since the worlds very first email was sent. However, one thing remains sure; email is here to stay.
One of the best ways to build relationships with your prospects and customers beyond social media is by sending newsletters with valuable content. Subscription-based email campaigns are powerful, cost-effective and easy-to-implement digital marketing tools. Email marketing grows your business because as you add value to your subscribers with content that helps solve their problems, it establishes the know, like and trust factor which makes conversions easier. This short post will help you get the essentials in place so that you design and run successful campaigns.
Step 1: Create a Lead Magnet (Value Adding Free Offer)
Give it a benefits-based title EG: How to Create a Lead Magnet in 7 Simple Steps.
Step 2: Set Up Your Autoresponder
Choose a provider and take care of the tech.
Step 3: Create a Single Landing/Squeeze Page
This yields better results with lead generation because there is only one option. Opt-in or leave.
Step 4: Add Opt-in Boxes to Your Website 
Having sign up forms for your freebie on your main website grows your audience faster.
Step 5: The Types of Messages To Send
To nurture your subscribers, you can send two types of campigns. The first option is for new subscribers, the second type for existing ones.
That's all there is to it. Once you have these essential steps in place you can begin putting together your email campaigns and newsletters that build relationships with your prospects and leads.
If you enjoyed this short post, download the comprehensive five-page checklist to implement the above steps in details. 
Recommended Resources
---