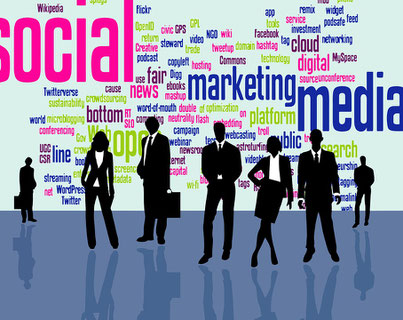 "Social marketing eliminates the middlemen, providing brands the unique opportunity to have a direct relationship with their customers."
- Bryan Weiner, CEO at Digital Agency 360i
If you own a business or company that's interested in global visibility and attracting as many potential customers as possible, ignoring social media is not an option. Having a social media presence is a powerful tool for any organization wanting to promote itself to a broad audience. These cost-effective tools has been instrumental in the success of many products and services. 
But in case you're still unsure if your company really needs this strategic marketing method, below are five compelling reasons to consider:
1. The Market is Huge
Did you know statistics show that Facebook would be the third largest country in the world if every member was put in one place? That's a massive number of users that you can gain access to by simply signing up to the free platform and starting to promote yourself there. If you consider the data on all the other networking platforms 
available, social media this is too huge of an opportunity to miss.
2. It's Interactive
Social media isn't just about reaching your audience; it's also about interacting with them. Because these networks allow you to respond to questions and comments, you can actively engage with them and build relationships.
3. It's Sharable
If you want an idea, video or article to 'go viral' then you need social media. The way these platforms are designed makes it easy for content to go viral. All the sharing tools are right there in the interface with all the networks already in place making it convenient for users to share with a simple click.
4. It's Personal
Social media is also personal, and often the networks in place are based on real-world social networks. So when you see that someone you know 'likes' a product, that isn't meaningless data, its akin to a referral from a friend or colleague you trust.
5. It's Targeted
When we sign up for a given social media channel as a user, we start out by giving our personal details. These include name, age, marital status and more. In exchange for using the platforms for free, we provide tons of information that businesses can use to identify their precise target demographic. Companies don't just have a huge market here but a tailored one too.
Social media has many benefits beyond these five. Whether it's the networking possibilities or the apps that make it so easy to manage your accounts, there are so many ways social media sets itself apart as one of the most strategic marketing tools available for brands and companies that want to grow.
Does your company have an optimized social media presence? 
Let's get talking to see how I can support your company objectives. Contact me here. 
---
SHARE THIS POST USING THE ICONS BELOW.
---